Win A Fantastic Han Solo Blaster Prop at Greedo Event
Posted: March 1, 2013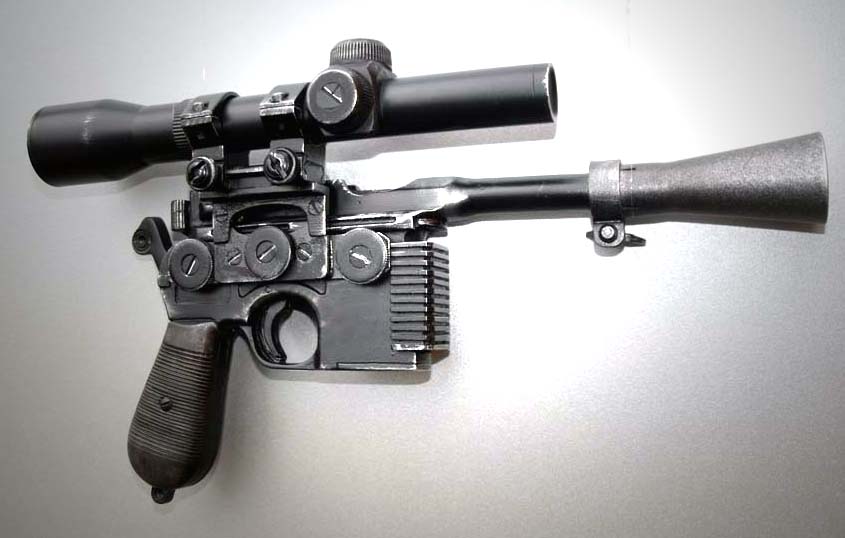 Replica DL-44 'Greedo Killer' Han Solo Blaster. 
This fantastic, full size, replica model of the blaster that Han Solo uses to shoot poor Greedo in the Star Wars Cantina can be yours.
For a chance to win all you have to do is come along on the day.
The charity event, An 'Afternoon with Paul Blake', is being held at The Heathfield Inn, Honiton on Sunday 24th March 2013.
The entry fee of just £2.00 automatically entitles you to a raffle ticket, this in turn enters you into a prize draw for this stunning item.
Further raffle tickets can be bought for this prize draw on the day.
*Please note: The model is solid resin, painted to a movie accurate colour scheme, has no moving parts and can in no way be made to fire any projectile of any sort.
Categorised in: News