New Year, New Site, New Events!!!
Posted: January 15, 2013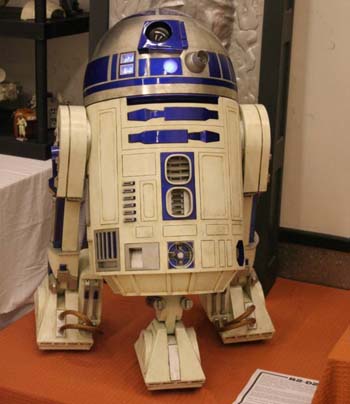 Well, hope you had a New Year that was out of this world, but now the Exewing Fundraisers have fallen back to Earth and hit the ground running for what is  going to be an exciting 2013!
First up, the new look website. Our last site was mainly aimed at promoting our highly successful Doctor Who Day back in 2011, but now we have gone back to our original plan to use the site to showcase our past events, our smaller upcoming events and of course, the big one, Exewing Sci Fi Day. And speaking of…
We have a new main event this year! We decided to throw open the doors and open up the event to all things Sci Fi, from family favourites like Star Wars and Doctor Who to some of the scariest creatures in the galaxy will be descending on Pecorama on Sunday, 30th June.
I know, it sucks to have wait that long, but, we will also be doing small events in the meantime to tide you over until the big day, starting with an Afternoon with Paul Blake, who takes us behind the mask of Greedo, the bounty hunter who met a 'crispy' end in Star Wars: A New Hope.
Anyways, the web droids, seen above, are still at work tweaking the site, so if something goes bang, let us know, and keep coming back to see what the Exewing has in store throughout the rest of the year!
Categorised in: News