Golden Greedo Award Announced for Star Wars Quiz
Posted: February 16, 2013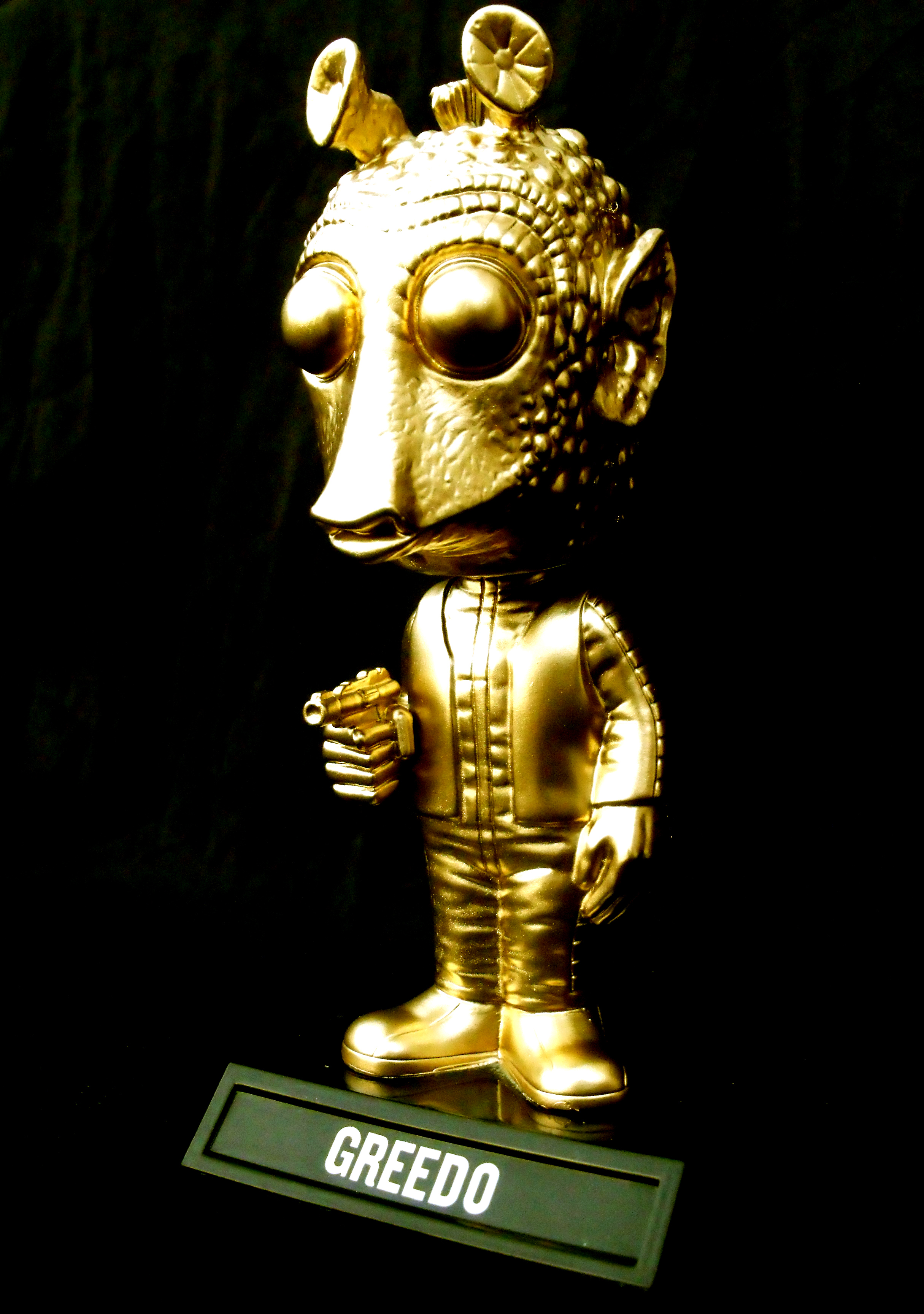 On Sunday 24th March, An afternoon with Paul Blake will culminate with a special Star Wars Quiz. 
The winning team will win the coverted 'Golden Greedo' Trophy.
Do you know your Bantha from your B-Wing, your Dianoga from your Dooku, or your Jawa's from your Jango's!
Please join us and test your Star Wars knowledge, see if you have Jedi like wisdom or will your score be just….PooDoo!
Quiz starts at 7.00pm and should finish around 9.00pm
£5.00 entry fee per team, teams of up to six.
Categorised in: News