Dancing Ood's spotted in and around East Devon!
Posted: April 21, 2013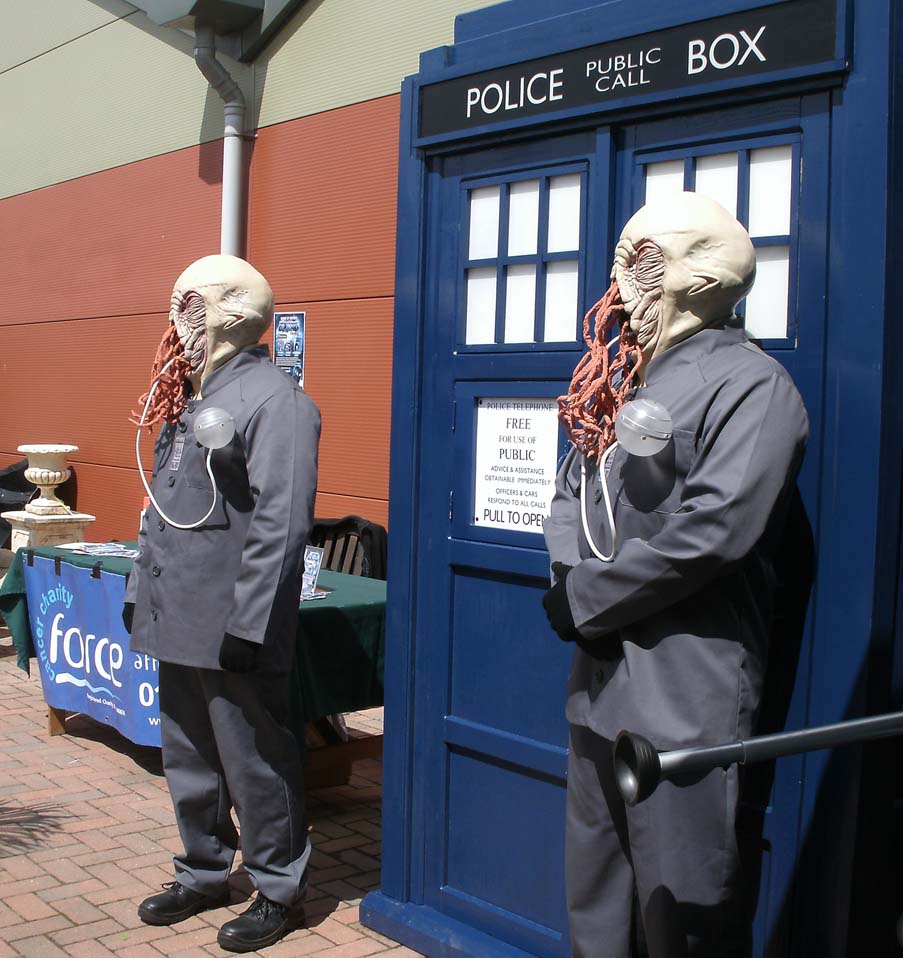 A couple of Ood's from Doctor Who have been filmed dancing in East Devon.
Apparently they are very excited about the upcoming event on June 30th at Pecorama and the other charity collections in East Devon.
So excited in fact that instead of their usual activity of singing, they decided to have a bit of a dance instead.
Follow the link below to see what they have been getting up to.
Categorised in: News