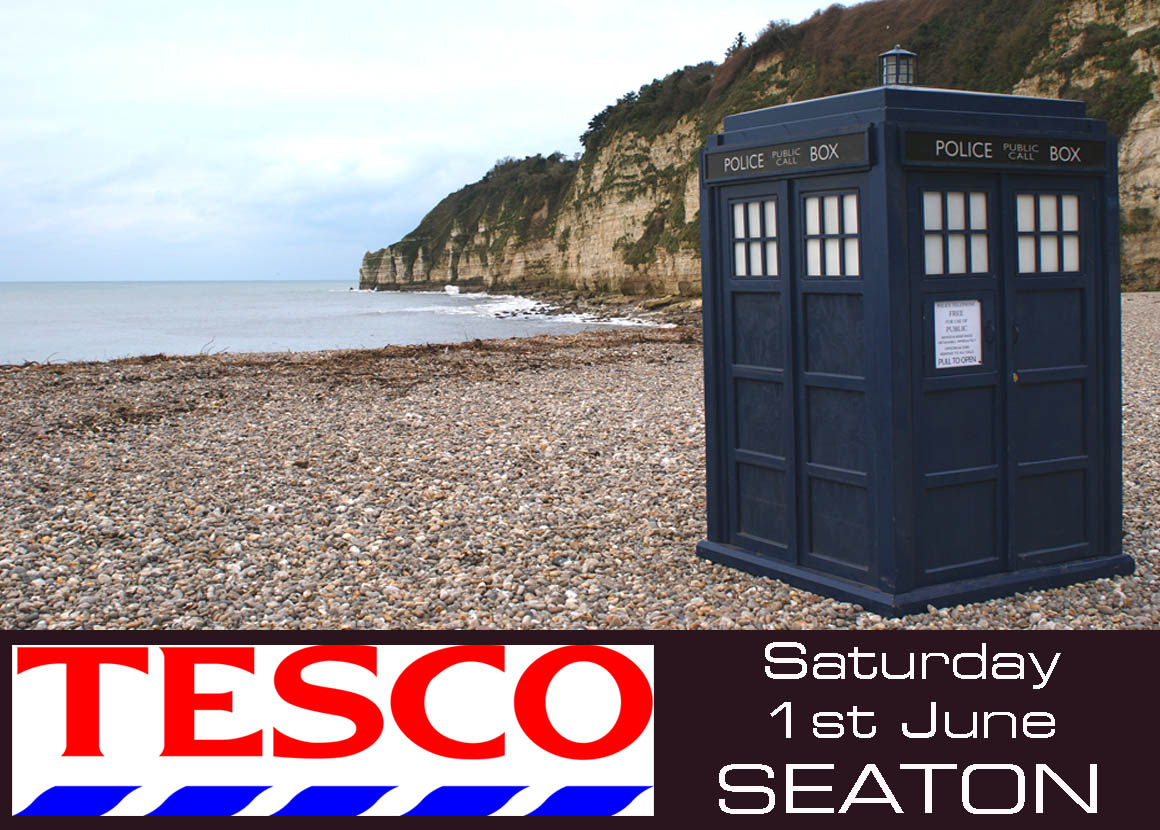 Saturday June 1st 2013, Seaton Tesco Superstore Charity Collection. 
Come and say 'Hi' to The Exewing.
The TARDIS and costumed characters from Star Wars and Doctor Who will be outside the Tesco store in Seaton collecting for FORCE and C.R.Y.
Come on down, bring your camera and whilst you are doing your shopping pose with Doctor Who's TARDIS, have a photo with Darth Vader, Stormtrooper or any of the other Sci-Fi characters.
After Dalek Candi taking Honiton Tesco Car Park by storm she has decided to come down and do the same to Seaton, come and say 'Hi' to the famous pink Dalek!
HARBOUR ROAD,
SEATON,
DEVON,
EX12 2PB.
Characters will be there early morning till early afternoon.